Malware protection
Security from Malware, Ransomware, Botnet, Phishing, and hacker attacks in general, through intelligence on the DNS protocol.
Go to Malware protection »

Content filtering
Monitoring of Internet navigation in companies, schools, PAs, households, etc. through the block of explicit and inappropriate contents.
Go to Content filtering »

Internet usage Reporting tool
End-users can view and report upon only their own data, but a service provider can see across many end-users, view additional info.
Go to Internet usage Reporting tool »

Filtering with DNS
Advanced cloud protection with block of the DNS protocol resolution when the domain is in undesired categories.
Go to Filtering with DNS »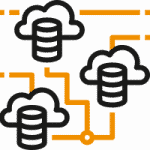 Geoblocking
Block of access to resources on servers located in countries deemed at high risk of malware and compromising.
Go to Geoblocking »

End-Point Protection
Security for remote work, online learning, remote and mobile connections, just like when you are on premise.
Go to End-Point Protection »

Global Anycast Network
Global security all around the world thanks to several Data Centers in every continent, for a stable service and record speed.
Go to Global Anycast Network »

MS Active Directory
Native integration to diversify the navigation policies based on single users and Active Directory groups.
Go to MS Active Directory »

Safe Search
Protection from explicit contents (text, pictures and videos) included in Google, Bing, DuckDuckGo and YouTube searches.
Go to Safe Search »

Artificial Intelligence
90 categories of blacklists continuously updated through AI, with high predictive effectiveness in classifying new websites.
Go to Artificial Intelligence »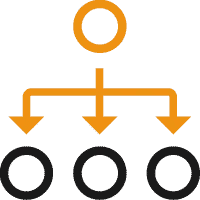 Mutli-Tenant Dashboard
Option to manage several clients with a sole panel, leaving to them the autonomy to set up their own filters.
Go to Mutli-Tenant Dashboard »